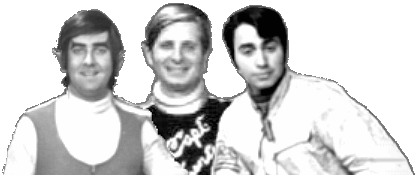 "Captain 20"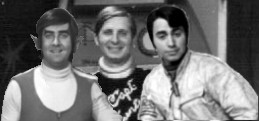 Dick Dyszel, Tony Alexis, John "Johnny K" Kallimonis
(Original Images Supplied By Dick Dyszel)
-
.Aired on WDCA-TV 20,
Mondays through Fridays,
Various Airtimes, From 1969 to 1987,
From WDCA-TV River Road studios
-
Host: "Captain 20"
as played by:
John "Johnny K" Kallimonis
(1969-1970)
John "Tony" Alexi
(1970-1972)
Dick Dyszel
(1972-1987)
-
-
.
The First
"Captain 20"

John Kallimonis

"Johnny K" (1969-1970)
-
In early 1969, the idea of Captain 20 (as an astronaut) was born.
The moon landings were big news and WDCA-TV bought a futuristic set that had been used by RCA at the NAB convention in April.
During the summer they held auditions... the winner: John Kallimonis.
-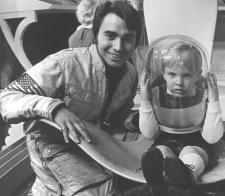 In the beginning, Captain 20 didn't host a show so much as contest drop-ins (from time-to-time, on weekday mornings and afternoons).
-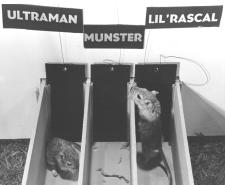 -
This also started the "Gerbil Races."
-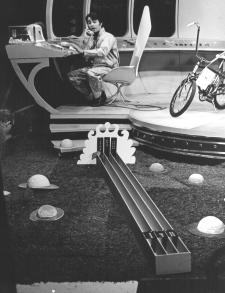 -
Kids sent in their name, address and phone number. Captain 20 would phone them; they would pick one of three gerbils (bearing the names of kid shows) and if their gerbil won, the kid won a brand new bike.
-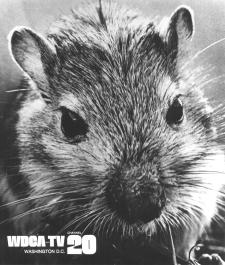 -
The races were such a hit that WDCA got its' first cover on Sunday's
Post TV magazine. Six years would pass before that happened again.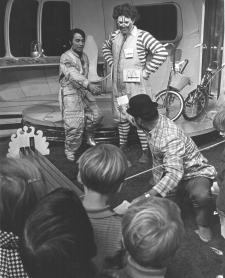 Captain 20 and guest Ronald McDonald,
(as played by Willard Scott)
-
"Johnny K" left Channel 20 in 1970 and was replaced by Tony Alexi.
(The "Captain 20" evolution contines on the next page ...)
--
--
Photos and Historical Data

Generously Donated by Dick Dyszel
All Shows Originated From Metropolitan Washington, D.C. Studios
..
.
Outstanding Sites you'll also want to visit...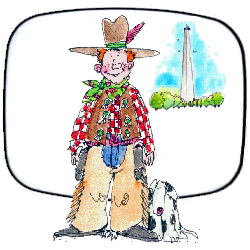 Kaptain Kidshow
Saluting Vintage TV Kid Shows
Produced In Washington, DC
Page Revised: 8/26/04
.
.
Complete List of Shows
.
Complete List of Hosts
.
Sounds From The Shows
.
Your Own Recollections
.
Send Email To Kappy