.

Visitors' email of interest is posted in the order which it is received.
Kaptain Kidshow edits all messages. Senders' addresses are omitted.
Any views expressed herein are solely the opinion of the sender.
Accuracy of facts is neither assured nor implied.

Files at this website must not be sold or used other than for private entertainment. This material remains
the property of its copyright holders. Only those owners can give permission for its use in any manner.



All Shows Originated From Metropolitan Washington, D.C. Studios
..
.
Outstanding Sites you'll also want to visit...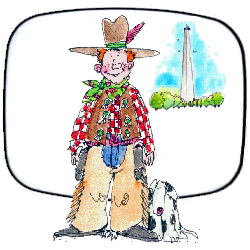 Kaptain Kidshow
Saluting Vintage TV Kid Shows
Produced In Washington, DC
Page Revised: 8/26/04
.
.
Complete List of Shows
.
Complete List of Hosts
.
Sounds From The Shows
.
Your Own Recollections
.
Send Email To Kappy