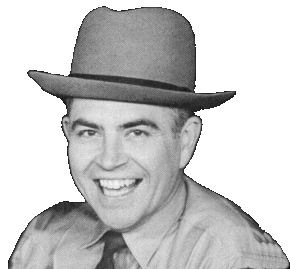 "Ranger Hal"
Choose
From

6 Pages:
1
2
3
4
5
6
.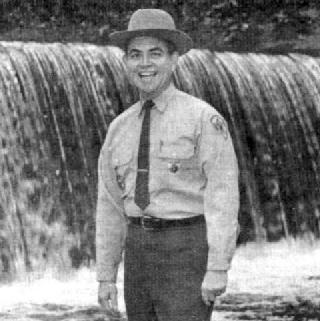 File Photo, From The Washington Post, 8/22/99
(Donated by Jack Maier)
Several behind-the-scenes puppeteers on the Ranger Hal Show
eventually graduated to bigger and better careers.

While screenwriter/director Barry Levinson ("Diner", "Rain Man") attended American University, he operated puppets Ossie, Marvin Monkey and Dr. Fox
as a WTOP-TV Assistant Director Trainee for $50 a week.

Newsman Max Robinson also worked Hal's puppets before moving to the
evening anchorperson's chair at TV-9 and then at the ABC-TV network.
The Sunday Star TV Magazine, 10/3/65
(Donated by Jack Maier)

In the 10/3/65
"D.C. Studios" column of
The Sunday Star TV Magazine,
TV-columnist
Bernie Harrison wrote:

"WTOP-9's Ranger Hal observes that puppet Marvin Monkey is well suited for the remainder of the TV season... Hal was swamped with clothes for Marvin after noting his seedy costume on the air and appealing to small-fry
viewers for help."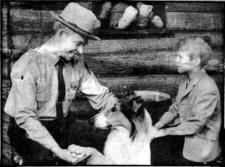 Hal with guests Lassie and Timmy (Jon Provost) from the 1960s.
From a tribute to Ranger Hal in the Journal Newspapers. (Donated by Jack Maier)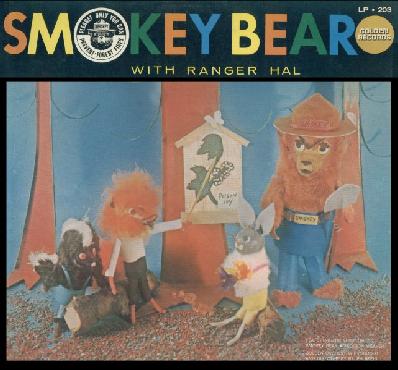 In the early 1960s, Ranger Hal teamed with U.S. Forest Service mascot
Smokey Bear (voiced by Jackson Weaver) to produce an educational
phonograph record for children all over the U.S..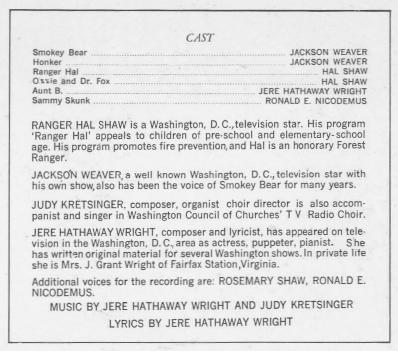 Sources: "Whatever Happened To Those Kiddie Show Hosts?" by Trisha Katson, 1977, George Mason U. Phoebe Magazine, (Courtesy John Ahmad & Jack Maier)."Gag" ad: Skip McCloskey from 1963 AFTRA Directory. Kine stills: Tom Buckley, WUSA-TV. Thanks to Jack Maier, Tom Fielding, Dave Statter, Gerald Owens, Frank Scheer, Steve Moore & Dave Hughes' DCRTV.com Airtimes from Washington Post & Star.

.

"Ranger Hal"
Choose
From 6
Pages:

1

2

3

4

5

6
All Shows Originated From Metropolitan Washington, D.C. Studios
..
.
Outstanding Sites you'll also want to visit...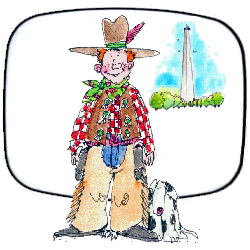 Kaptain Kidshow
Saluting Vintage TV Kid Shows
Produced In Washington, DC
Page Revised: 8/26/04
.
.
Complete List of Shows
.
Complete List of Hosts
.
Sounds From The Shows
.
Your Own Recollections
.
Send Email To Kappy